Deborah.
A Sign Language Learning App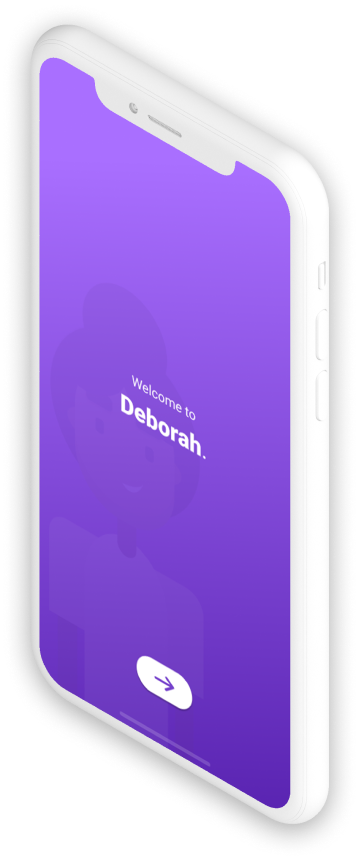 University UX / UI Design Course Project
A residential developmental disability center for kids with hearing and motor disabilities requires communication to primarily be in sign language. Staff members must learn sign language as a part of their training and students with motor and cognitive disabilities want to be able to communicate at a basic level with deaf students. Additionally, a large majority of students with motor and cognitive disabilities are unable to read or spell.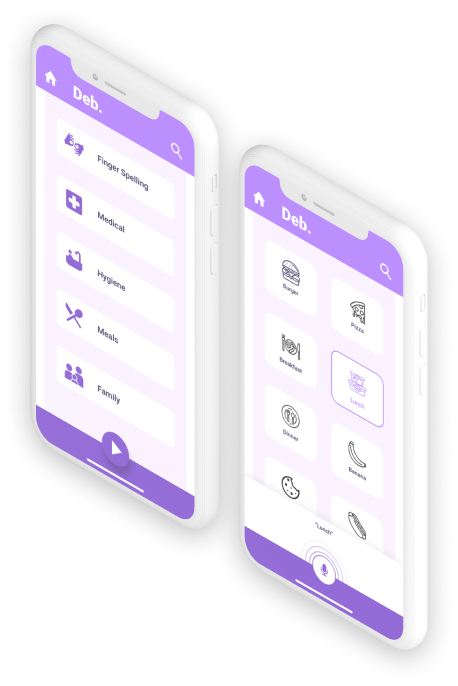 Research and Learn About WCAG (Web Content Accessibility Guidelines) & Voice Accessibility
List Applicable Standards & Brainstorm Functionality
Develop Simple Architecture & Wireframes
Iterate Based on Feedback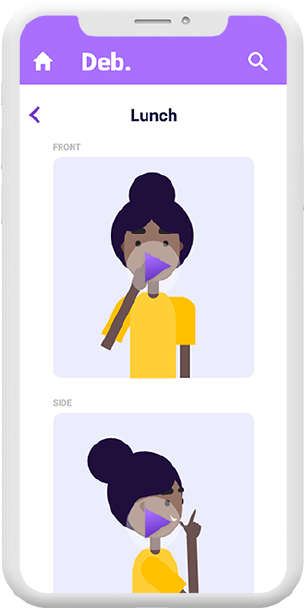 This app mockup was broken up into 5 categories of content: finger spelling, medical, hygiene, meals, and family. Text and icons are included for both students and staff accessibility purposes. Additionally, the app can operate with minimal gestures and even voice activated commands similar to how the iPhone operates in Accessibility Mode. Since ASL is one of the most complicated languages to learn and can include body gesture, I have designed "Deb" who demonstrates the gesture from a front, side, and top view.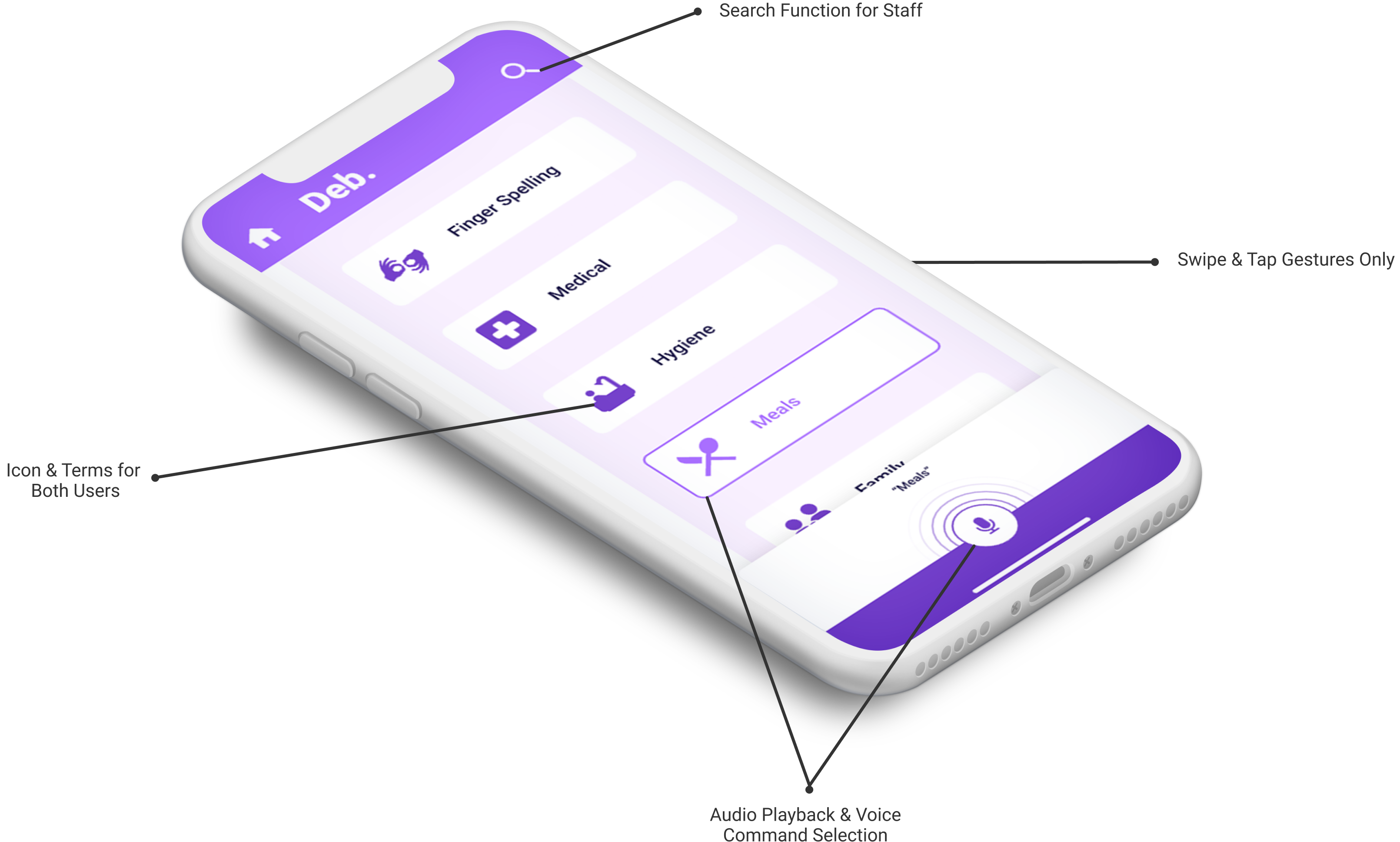 Check out awesome design screenshots